First time in Tuscany? That's a Must! You can't miss to discover the beautiful Florence, the cradle…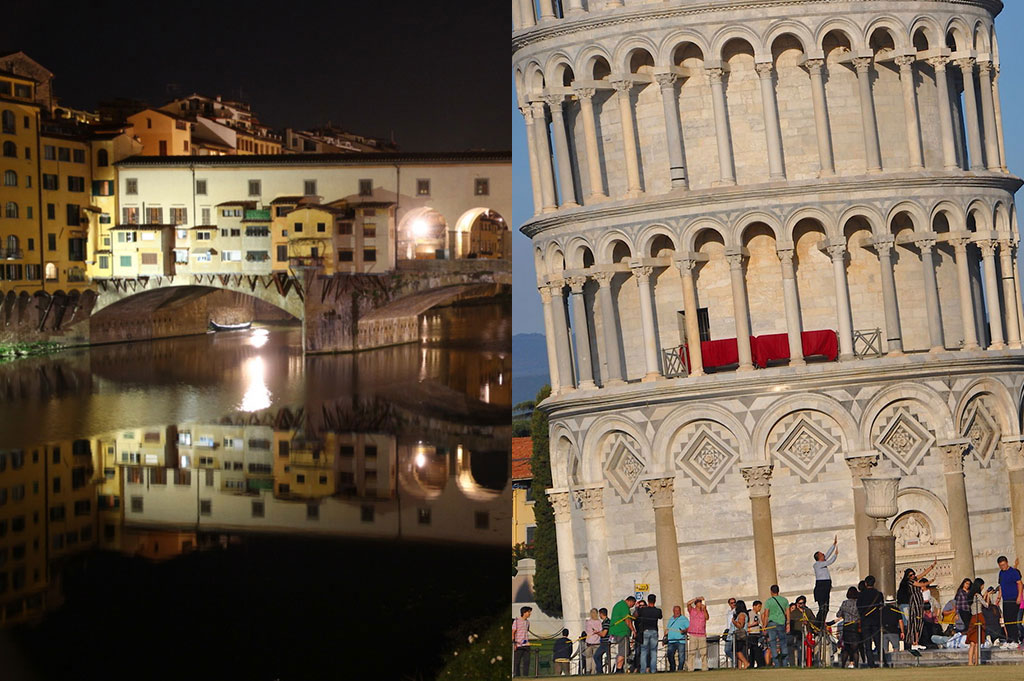 First time in Tuscany?
That's a Must! You can't miss to discover the beautiful Florence, the cradle of Renaissance, the city of Dante, Michelangelo and the Medici family and Pisa with the incredible leaning tower and its unique field of Miracles with the cathedral, baptistry and the monumental cemetery.
Art, history, leather, good food and wines in the heart of Tuscany.
From the Port we will drive to Florence, we will have a view of the city from the outside onboard our vehicle and then we will walk with our local guide in the historical city center, then free time for lunch, shopping or museums; in the afternoon we will go to Pisa to see the leaning tower and the field of Miracles and then we will drive back to Livorno to go back on the cruise.
Highlight
Tour of the city of Florence with local guide
Visit of the Field of Miracles in Pisa
PRICE: €99
TIME: 8 hours
WHEN: EVERYDAY
MEETING PLACE: PORT OF LIVORNO
We will send you the final information depending on the docking quay
IMPORTANT NOTE: This is a group excursion, depending on the number of reservations this tour will be on board a comfortable eight seats Minivan or a Bus. On every tour there is an English-speaking Tour Leader or Driving guide that will give you all the information and will help you during the day.
We will be back at the port on time to board again, cancellation with no charges within 7 days, no charges and you will be fully refunded if the tour is cancelled due to force majeure like pandemic, natural disasters, war or in case the ship can't dock or in case of serious delay..
RECOMMENDATIONS:
Comfortable shoes
Check the weather and dress appropriate
Inside church cover shoulders, knees and breast
Summer hat and sunscreen
Small change for public toilet